The Burial of the Unknown Warrior
The story of the unidentified First World War soldier
buried at Westminster Abbey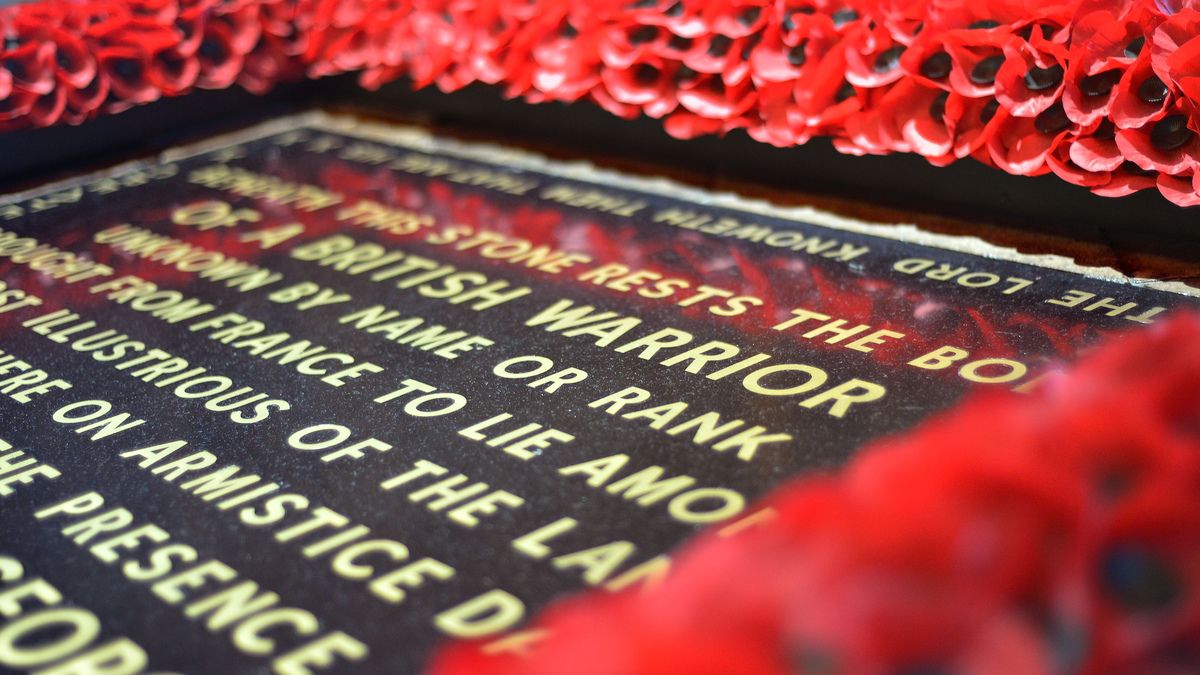 Courtesy of Westminster Abbey
Courtesy of Westminster Abbey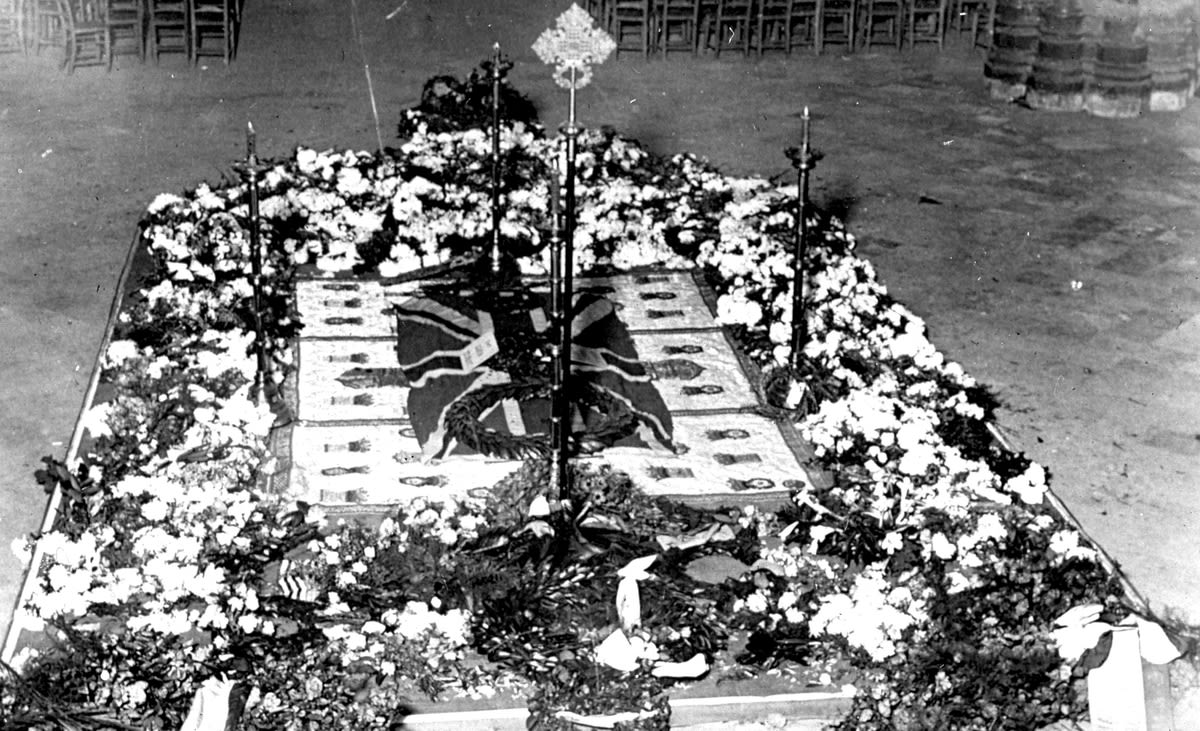 Courtesy of Westminster Abbey
Courtesy of Westminster Abbey
Armistice Day, also known as Remembrance Day, is a momentous event in Britain's war history — it marks 11 November 1918, the day that signalled the end of the First World War.
Commemorated every year with a two-minute silence at 11:00, marking the exact time the agreement between the Allies and Germany was made, this year also sees another special anniversary.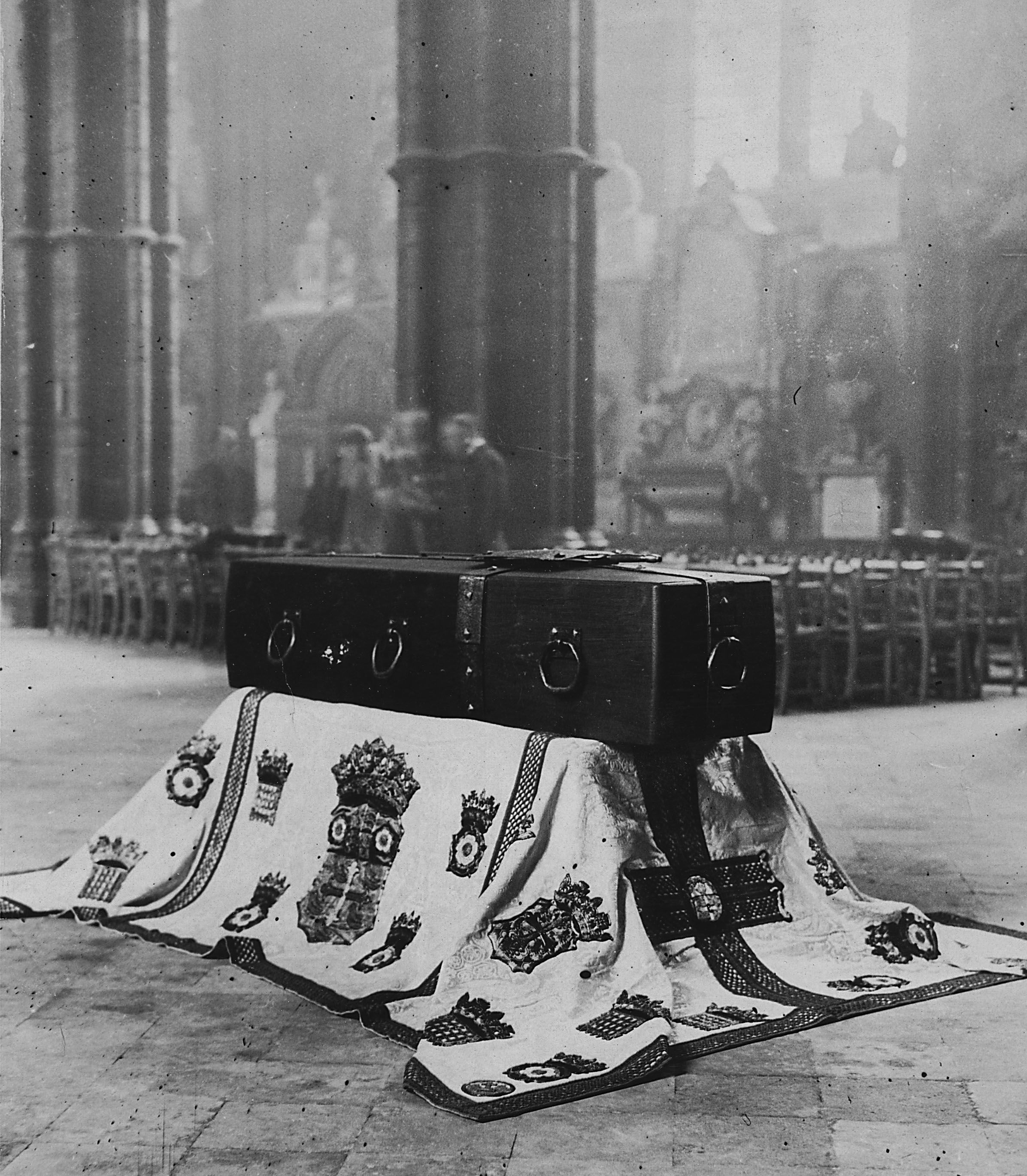 Courtesy of Westminster Abbey
Courtesy of Westminster Abbey
One hundred years ago, on 11 November 1920, the body of an unknown British soldier was buried in London's Westminster Abbey, after being transported from the battlefields of Northern France and across the British Channel.
Reverend David Railton, a clergyman and army chaplain, came up with the idea of the Burial of the Unknown Warrior in 1916, after seeing a grave which bore the stark words "An Unknown British Soldier".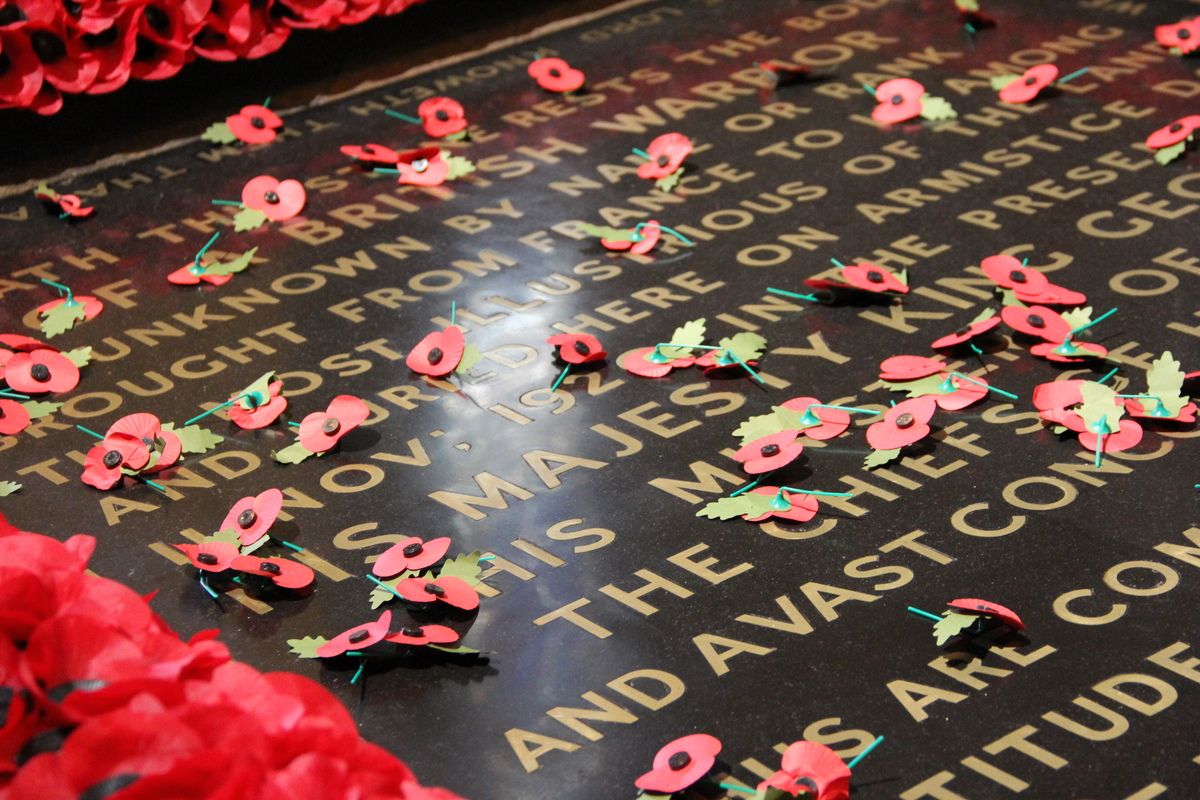 Courtesy of Westminster Abbey
Courtesy of Westminster Abbey
In 1920, he wrote to the Dean of Westminster to propose that an unidentified soldier be buried "amongst the kings" at Westminster Abbey with a ceremony. The idea was supported by King George V and then-Prime Minister, David Lloyd George.
The ceremony was attended by royalty, ministers, armed forces and those who were grieving, and the soldier was buried at the west end of the nave of Westminster Abbey, along with soil from the battlefields.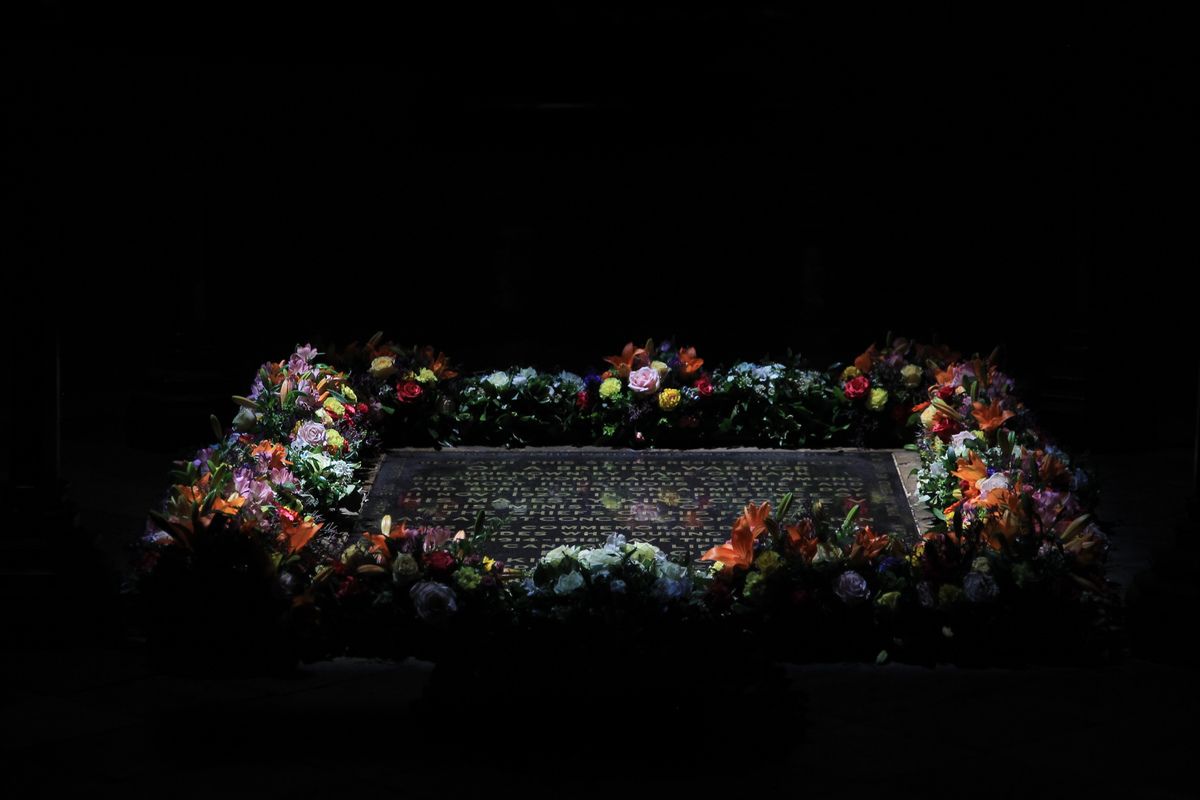 Courtesy of Westminster Abbey
Courtesy of Westminster Abbey
Millions of soldiers died at the hands of the First World War, many of whom were never identified or found. This soldier symbolises all those who were never buried, and commemorates all lives lost to the war. Over 900,000 British Empire soldiers were killed during the First World War, and over 190,000 were reported missing or prisoners. 
To mark the centenary, Westminster Abbey is putting on a special service, led by the Dean of Westminster. It will include an address from the Archbishop of Canterbury, music from the Choir of Westminster Abbey and the Band of the Grenadier Guards and the flag used to cover the Unknown Warrior's coffin will feature. Ministers and the armed forces will attend.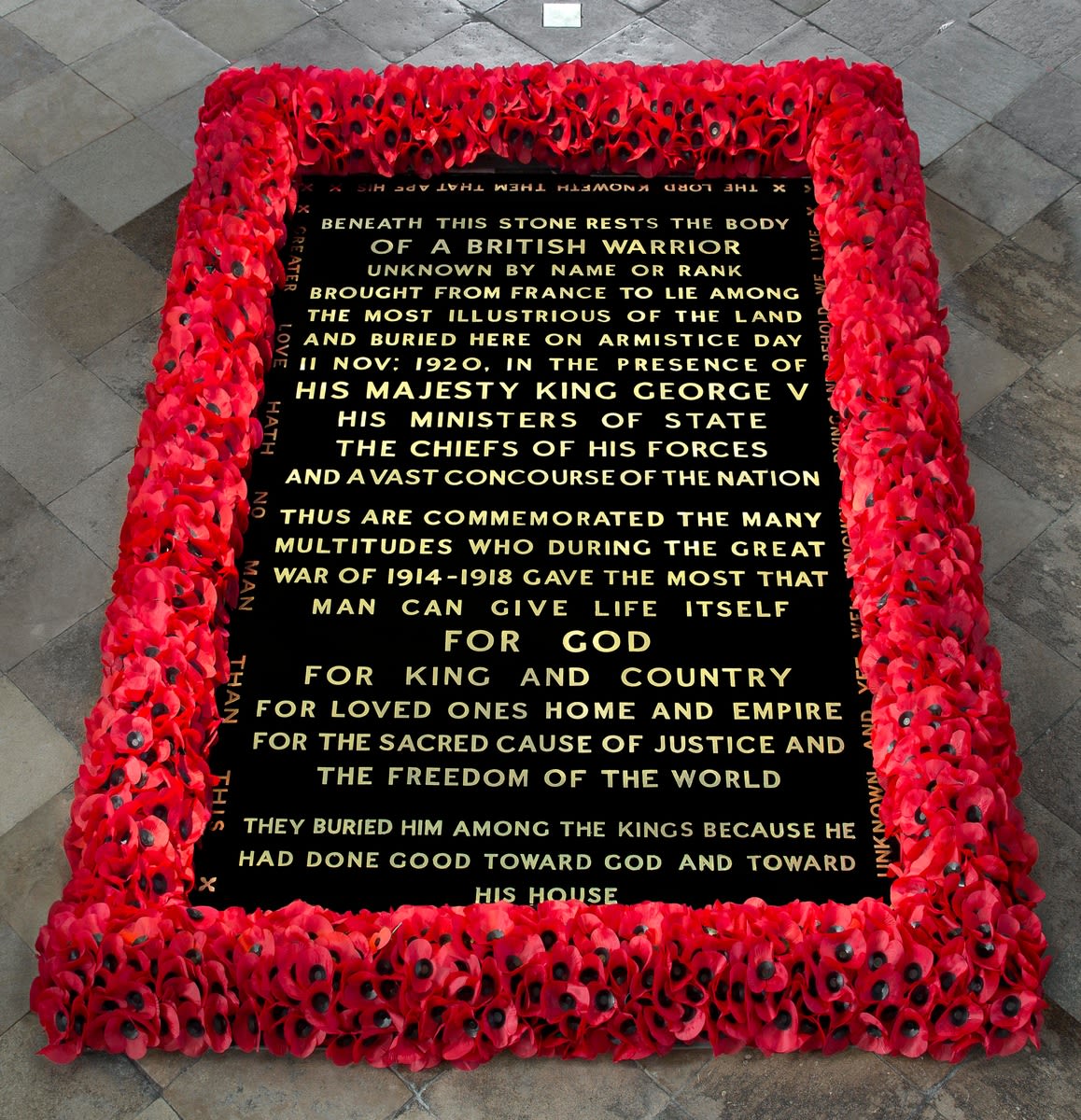 Courtesy of Westminster Abbey
Courtesy of Westminster Abbey
While the event is closed to the public, you can mark all Armistice Day commemorations from home, as BBC One will broadcast the day's events from Westminster Abbey from 10:30 - 11:45, including the service for the Unknown Warrior at 10:55. It will also mark the centenary of Westminster's famous war memorial, the Cenotaph, and will fall quiet at 11:00 for the national two-minute silence.
You can read more about the Unknown Warrior on the National Army Museum's website. Find out more about how you can mark the day.