The Cenotaph
The history of a monument that has become the focal point of remembrance in Britain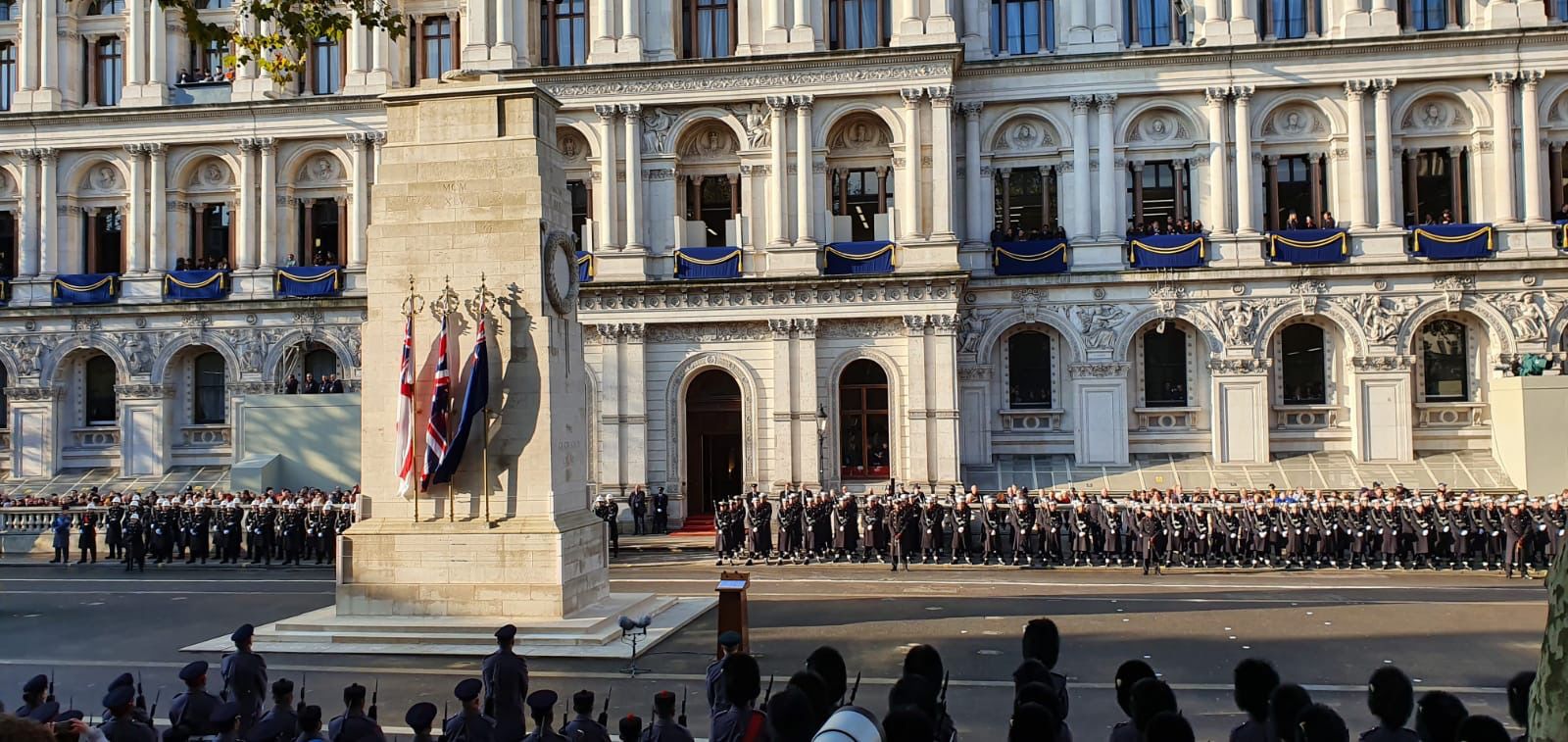 Meaning 'empty tomb', the Cenotaph symbolises the unprecedented losses of the First World War and is dedicated to 'The Glorious Dead'. There are no names inscribed on the Cenotaph, allowing people to give their own meaning to the memorial. 
But it was never meant to be permanent...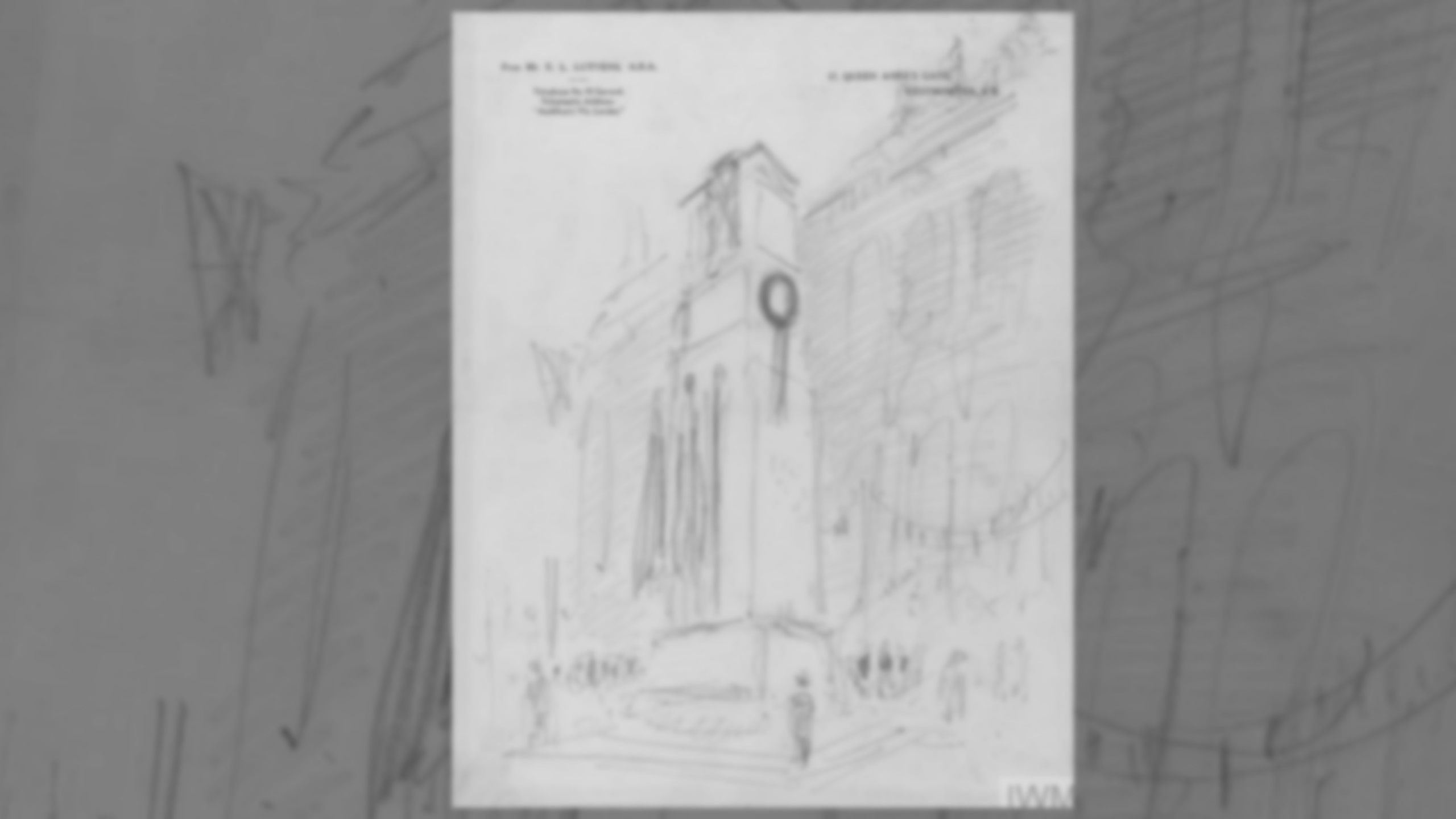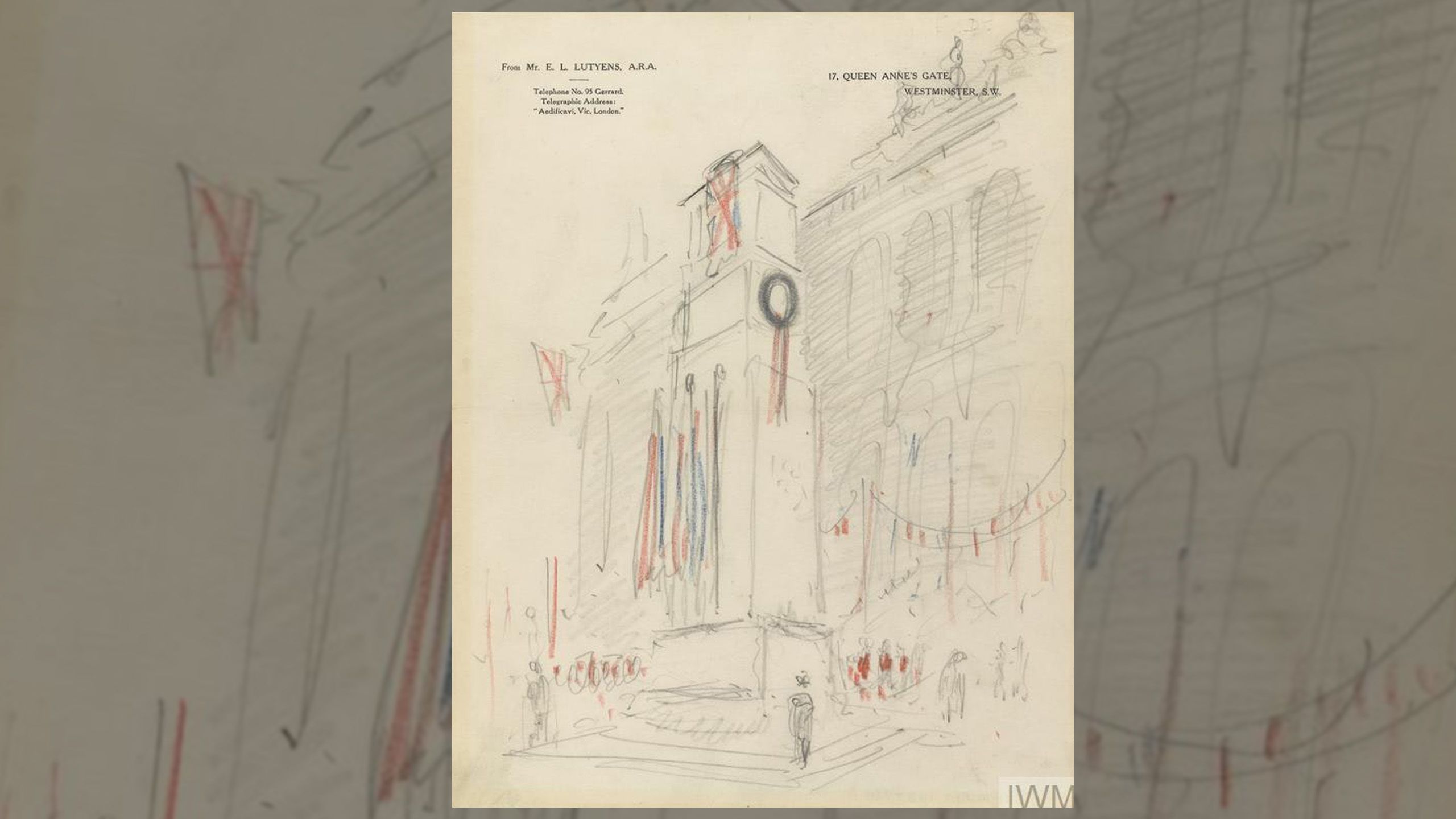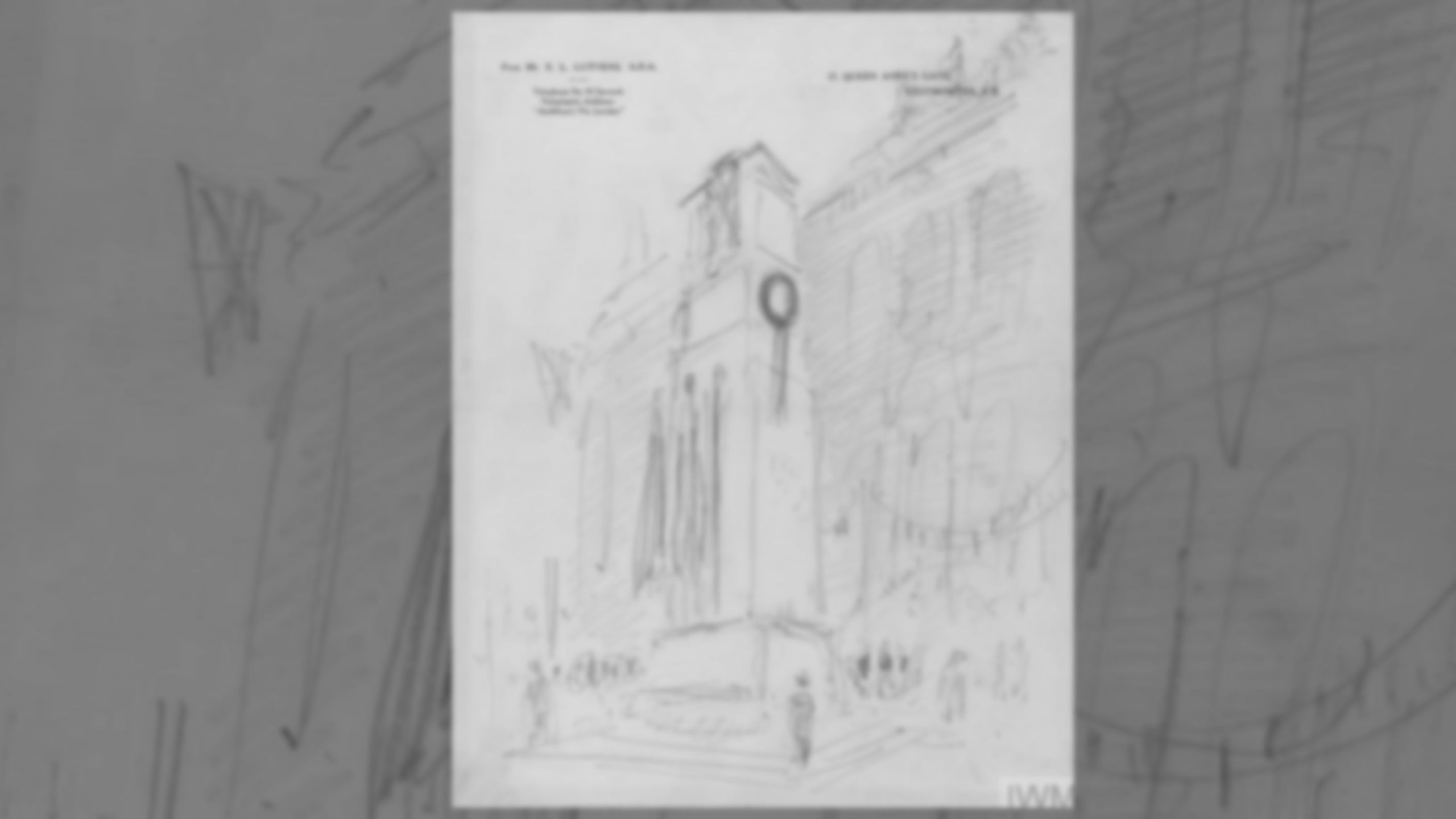 British Architect, Edwin Landseer Lutyens designed the Cenotaph, to be erected to coincide with Peace Day celebrations in July 1919. The original structure, only intended to stand for a week, was so popular that a permanent version was commissioned.
The Portland stone memorial was completed and installed in 1920, before being officially unveiled by King George V on Armistice Day.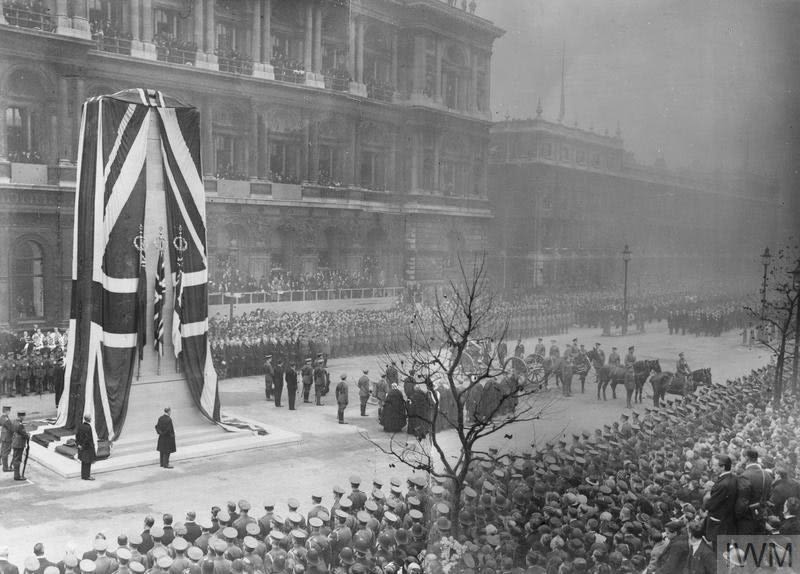 Since 1919, the Cenotaph has become the focal point of national commemoration and its meaning has developed; now memorialising those who have lost their lives in all conflicts since the First World War.